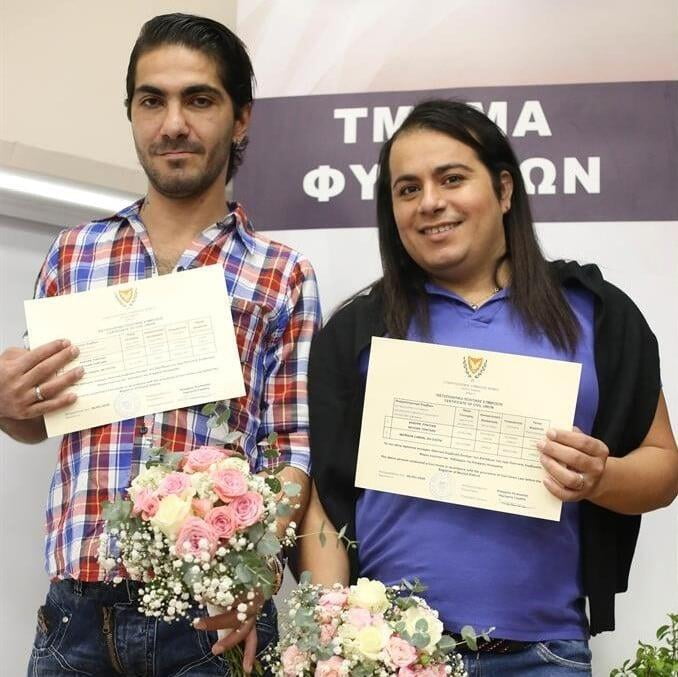 On 16 September 2020 an appeal was lodged with the Administrative Court against the Republic of Cyprus, namely the Ministry of the Interior and the Civil Registry and Migration Department (CRMD), concerning the detention and deportation decrees to Brazil of recently released Enzo. 
It is noted that, although the official documents register the individual as male, she identifies herself as a woman and as a trans person. Since her release, she has chosen the name Nanda Tontian.
The aim of the appeal is the return and reconnection with her Cypriot husband, Kevork Tontian, together with whom in January they entered into a Civil Union, while both serving term in the Central Prison in Nicosia. It is noted that the Civil Union became possible after prolonged delays by the CRMD, something that extended the request process by three whole years.
The action refers to the violation of the constitutionally guaranteed right to private and family life of the two spouses under the Constitution of the Republic of Cyprus, the Charter of Fundamental Rights of the EU and other European Conventions. Among other things, the action also shows violations of inhumane and degrading treatment, in violation of the Republic's Constitution and European Conventions, and also discrimination on grounds of gender identity.
During the preparation of the appeal it was again understood that Nanda's treatment was biased by the Ministry of the Interior and in particular by the CRMD.
A positive decision for the couple, will set a precedent for the future handling of similar cases of couples who are either married or have signed a Civil Union, strengthening the legal framework for all couples regardless of gender.
The couple is represented by lawyer Nikoleta Charalambidou, who took over the case without payment.