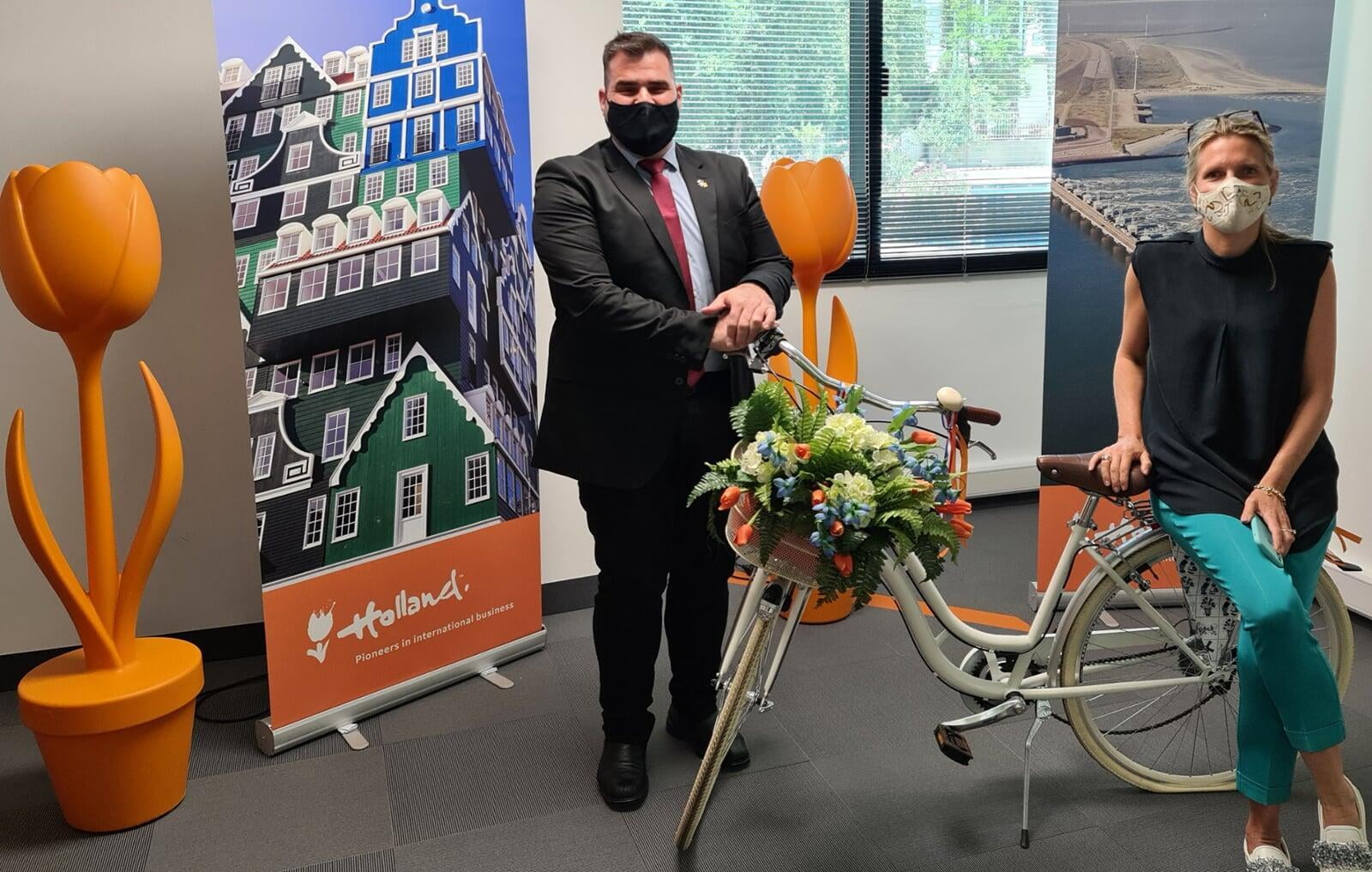 In a friendly atmosphere, we had a meeting today with the S.A. Ambassador of the Netherlands, Mrs. Elke
Merks-Schaapveld
. The main objective of the meeting was to inform Mrs
Merks-Schaapveld
about the situation of LGBTI+ rights in Cyprus. 
Among other things, reference was made to the condemnation last month of Hungary and its new anti-LGBTI+ laws by a group of 18 Member States of the European Union, including Cyprus and the Netherlands. It is recalled that the new Hungarian legislation prohibits the teaching or display of LGBTI+ subjects in school educational materials and television programmes aimed at people under the age of 18.
At the meeting I thanked sa mr. Merks-Shaarverd on the Netherlands' long-term support for LGBTI+ issues in both Cyprus and Europe, and reference was also made to the European Governmental LGBTI+ Focal Points Network, which Cyprus now chairs together with the United Kingdom and which the Netherlands has supported over time with know-how and money.
Finally, reference was also made to the situation of the LGBTI+ movement in Cyprus at this time and ways that this could be supported by the Embassy of the Netherlands in the future.
Do you want to raise this or some other issue?
Leave a comment below, send me a message here or email at info@gavrielides.com.